Paul Grow

Provisionally Licensed Lawyer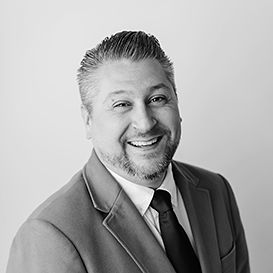 Paul Grow is a Provisionally Licensed Lawyer who practices Estate Administration.
Paul grew up in the old Elk Grove area. After earning his Paralegal Certificate from UC Davis and his bachelor's degree from Brigham Young University- Idaho, Paul enrolled in law school. While studying law, Paul worked full-time and also served as a Student Bar Association Class Representative.
Paul earned his Juris Doctor from the University of the Pacific's McGeorge School of Law, with Concentrations in Business and Taxation. He also earned his Mediation Certification.
With over 10 years of experience working at the firm, Paul has worked across the practice areas of estate planning, administration, and litigation. Today, he focuses on helping clients administer estates post-death, including trust administrations, probates, and conservatorships. He belongs to the BYU Management Society.
Outside of work, Paul enjoys spending time with his wife Stacy (who also works for the firm) and their two beautiful daughters. They love to try new restaurants and travel to new and exciting destinations.
Why I Became an Attorney:
"I love solving puzzles, from Sudoku to jigsaw puzzles. There's something so satisfying about taking a chaotic mess and solving it, step-by-step. As an attorney, that's what I get to do every day. I take messy estate administrations and guide our clients through them step-by-step. I love helping clients find optimal solutions in stressful situations so they can feel at peace again."
Contact