Business Planning

Whether you are starting a business from scratch, forming an LLC, or establishing a partnership, our team will help you at every step.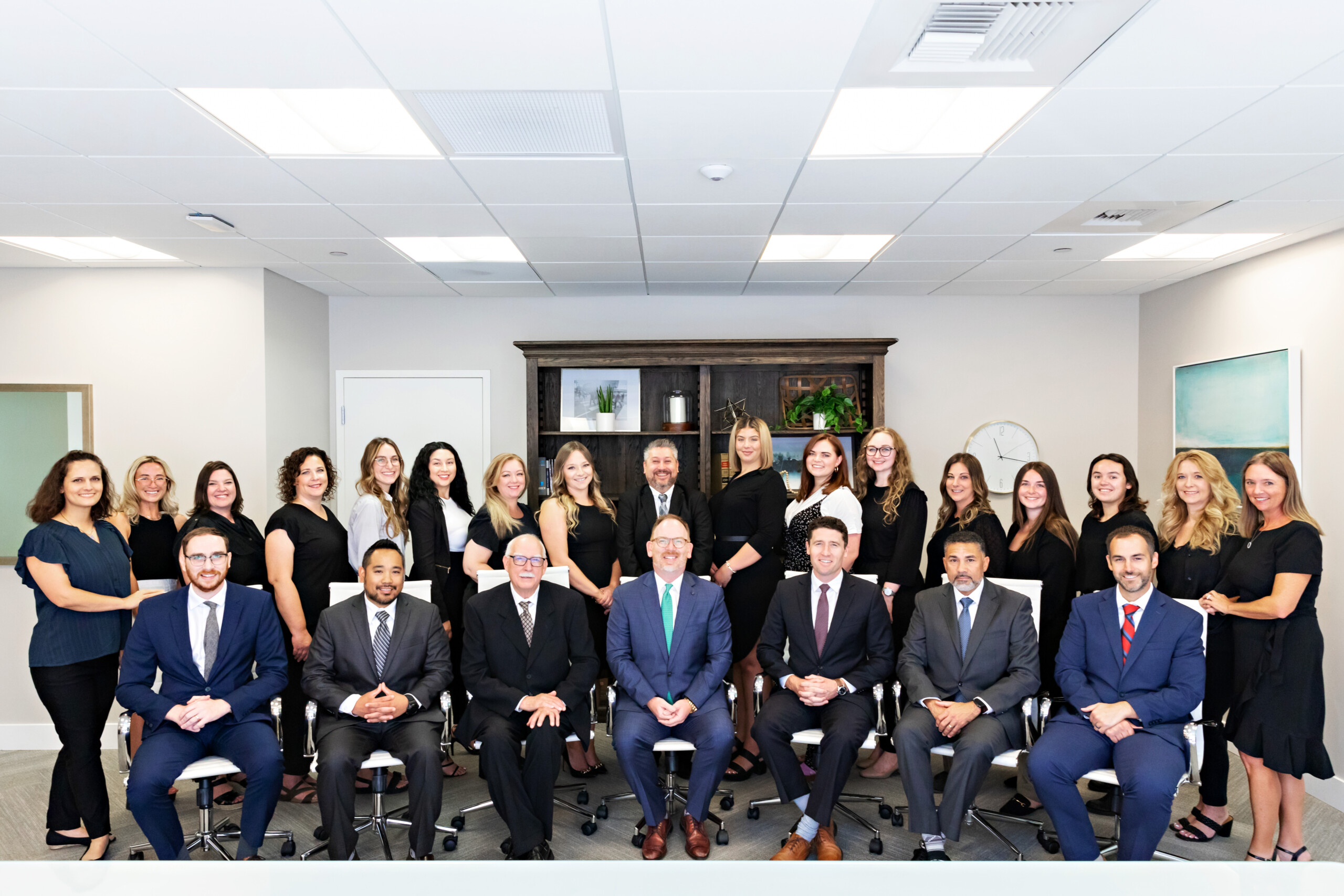 We've helped over 10,000 clients find peace of mind, and we can help you, too!
If you require assistance from experienced business planning attorneys, our team at The Law Offices of Daniel Hunt is here with the expert legal counsel you need.
No-Cost Consultation
SACRAMENTO, FOLSOM, AND ROSEVILLE BUSINESS PLANNING LAWYERS
A majority of family-owned businesses do not transition successfully to the second generation of ownership. If you would like to transfer ownership of your business to your children, grandchildren, or another successor, you need the help of a business planning lawyer. Similarly, if you plan on selling your business when you retire, a business planning lawyer can help you develop an effective strategy.
THE BENEFITS OF WORKING WITH A BUSINESS PLANNING LAWYER
After working so hard to build your business it can be overwhelming thinking about making significant changes. However, taking the time to consider how you would like the business continued after your death will help you and your loved ones tremendously. At the Law Offices of Daniel Hunt, we work with business owners to achieve their goals and protect their assets for years to come. One of our skilled lawyers will discuss your legal options and work together to create a comprehensive estate plan that addresses business planning.
ENTITY FORMATION
Another critical way to protect your business is through entity formation. Choosing the proper legal business entity provides benefits during your lifetime and after you pass away. Different business formations offer different kinds of benefits, from liability protection while you are operating a business to the ability to use your business as a wealth transfer vehicle.
Choosing the right business entity for your goals and situation offers many benefits. At the Law Offices of Daniel Hunt, we can help you understand the different types of business entities so you can choose the best entity for your needs and goals. We will draft all of the paperwork necessary to form the legal entity of your choice.
SOLE PROPRIETORSHIPS
Most California businesses are sole proprietorships. Creating a sole proprietorship is the easiest business entity to form, and you typically do not need an attorney to form a sole proprietorship. The owner will need to obtain a business license in the city in which the business operates. The owner has complete management authority and does not need to file any formal business information with California.
Even though sole proprietorships are easy to form, they do not offer business owners protection against personal liability. If a customer decides to sue the business, they can come after the business owner's personal assets, such as their home and savings. For this reason, it is wise for business owners to form another type of business entity to protect themselves.
GENERAL PARTNERSHIPS
California businesses can form one of three different types of partnerships: a general partnership, a limited partnership, or a limited liability partnership. A general partnership is formed by two or more people who jointly agree to carry on the partnership. The partners do not need to file any legal formalities, and each partner has an equal right to control the business and participate in management. Any of the partners can be held responsible for the negligence or wrongdoing of the other partners.
LIMITED PARTNERSHIPS
In a limited partnership, one or more limited partners contribute capital to the business while the general partner or partners manage the business. In this business formation, the limited partner cannot be held personally liable for the obligations of creditors of the partnership. The partners must file a certificate of limited partnership with the state of California.
LLC
Limited liability companies (LLC) are increasingly popular in California. They are a hybrid of a partnership with a corporation. LLCs offer the pass-through treatment of a partnership with the limited liability that a corporate shareholder enjoys. Creating an LLC offers protection from personal liability, but it is also one of the most flexible types of business entities. If you would like to form an LLC, you will need to file an Articles of Organization with the state and other required documents, such as a formal operating agreement.
C CORPORATION
A C corporation provides shareholders protection from personal liability for the corporation's obligations. There are many different advantages and disadvantages to choosing a corporate structure, and California recognizes different corporate forms based on the business's needs. If you plan to take your business public someday, it is typically best to form a C corporation.
As an owner, you may get preferred stock and you will not be personally on the hook for your business's liability. Your business will pay taxes at the corporate level, and shareholders will pay taxes on their income from the company. There are strict rules about holding meetings and keeping records, and less management flexibility.
S CORPORATION
If you have a smaller company, you may want to consider an S corporation. In an S corporation, you can have 100 shareholders maximum, and as an owner, you can only get common stock. Your company will only be taxed once. The shareholders will pay taxes on the profits they have received from the company. All shareholders must be residents or citizens of the United States.
CONTACT A BUSINESS PLANNING LAWYER TODAY
If you are interested in starting your own business or in estate planning for your business, contact the Law Offices of Daniel Hunt as soon as possible. One of our skilled estate planning lawyers can help you create a comprehensive estate plan. Whether you would like to sell your business or transfer ownership of your business should you retire or pass away, we can help protect you, your family, and your business. Contact our law firm today to schedule your initial consultation at our Sacramento, Folsom, or Roseville offices. We offer in-person, virtual, and telephone appointments for your convenience.
FREE EBOOK
Download our Free "Estate Planning Essentials" eBook
DOWNLOAD NOW