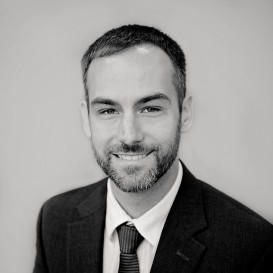 Craig A. Harris is an attorney who practices estate planning. trust administration, pre-nuptial agreements, probate, and conservatorships. Growing up in the Roseville area, Craig admired the integrity with which his attorney father practiced law, a quality he strives to emulate in his own legal practice today.
After earning a Bachelor's Degree in History from Brigham Young University, Craig entered law school at the University of the Pacific – McGeorge School of Law. During law school, Craig was a member of the Traynor Society and Moot Court Honors Board. He graduated with Distinction from McGeorge School of Law with a concentration in Business Law.
After his first year of law school, Craig began working as a law clerk for a local estate planning attorney and quickly knew that he had found his practice area of choice. He enjoys helping clients find peace of mind by creating custom estate plans to meet their individual needs.
Craig is a member of the California State Bar, Sacramento County Bar Association, California Lawyer's Association, BYU Management Society, and J. Reuben Clark Law Society. He serves as Vice President of Marketing for the South Placer Estate Planning Council.
Outside of work, Craig enjoys spending time with his wife and four children. He's passionate about college football and loves playing pickleball and board games with his wife and friends.
Why I Became an Attorney:
When many clients first come to see me, they're feeling dread about both the discussion and the process of setting up their estate plan. This is understandable since most people don't love confronting death.
What I enjoy most is seeing a client's relief and excitement once they understand the simplicity of the process and feel at peace again, knowing that their estate is in order.
I love helping clients go from saying things like, "I've been dreading this for a long time," to, "That wasn't so bad! I should have done this a long time ago." I never get tired of hearing a client say, "That wasn't as hard as I thought it would be!" or "I feel so much better now," after we finish creating their estate plan.
Contact