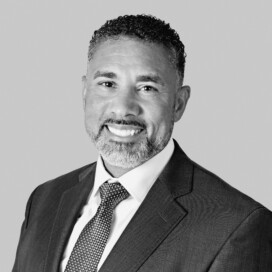 Bio: Cerron Wilkins is an attorney at the Law Offices of Daniel A. Hunt who practices trust and estate litigation. Cerron grew up in the Sacramento area. Prior to becoming an attorney, Cerron worked as an educator for 20 years. He graduated from Lincoln Law School and worked as a Deputy District Attorney prior to joining our firm.
Cerron is a member of the Sacramento County Bar Association and Placer County Bar Association.
Outside of work, Cerron enjoys playing pickleball with his wife and five sons.
Why I Became an Attorney: I became an attorney due to my love of learning and desire to make my community a better place.  My interest in the law was sparked when I watched as a family friend was forced to defend themself from a frivolous lawsuit- and won!  I enjoy practicing law and am zealous in representing my clients. 
Contact