Should I Get Legal Insurance or a Legal EAP?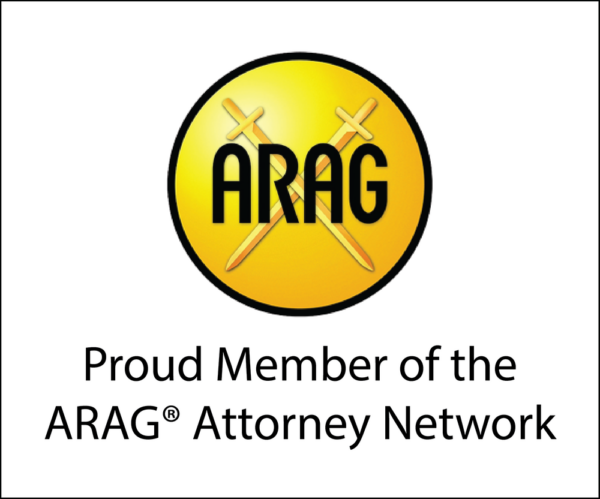 Should you get group legal insurance or a legal EAP? If your workplace offers employees access to group legal insurance or a Legal EAP (Employee Assistance Program), congratulations! Let's talk about what these services do and why you should consider taking advantage of this work perk.
Legal EAPs
Let's start with Employee Assistance Programs (EAPs). An EAP is a free, voluntary workplace service provided by the employer. An EAP aims to help workers effectively deal with work-life stressors, remain productive at work, and reduce employee turnover in the workplace. Often, EAPs are available to the employee plus their family members.
According to CompEAP, 93% of large employers offered EAPs (Employee Assistance Programs) in 2012 compared with just 46% in 2005. The numbers clearly reflect a growing workplace trend towards offering EAPs. These programs may support employees in finding everything from healthcare to child care. A Legal EAP specifically addresses the employees' need for legal services, such as creating an Estate Plan or securing a divorce.
How Does a Legal EAP Work?
If you belong to a Legal EAP and need help with a legal issue,  you can contact your provider or visit their website to find an appropriate attorney within the pre-vetted network. For example, our firm belongs to several legal EAP networks including LegalEase, Workplace Options, and CLC.
Cost of a Legal EAP
The Legal EAP benefits offered to employees often include a complimentary initial consultation with an attorney and a discounted rate on legal fees. The level of services you receive depends on the program you select.
Some legal EAP programs may offer free basic services such as preparing a simple Will, placing a phone call on the employee's behalf, or reviewing a legal document. If the employee needs additional assistance with a legal matter that goes beyond this scope, they often are offered these services at a discounted hourly rate or reduced flat-rate fee.
Group Legal Insurance
Another way employers may provide for employees' legal needs is through Group Legal Insurance. When an employee signs up for this benefit, they pay a reasonable monthly premium to access a pre-approved network of attorneys for legal assistance.
If you work for the State of California, you've probably heard of ARAG, the group legal insurance program offered to state workers. Our firm is proud to belong to the ARAG network.
How Does Group Legal Insurance Work?
Employees with a group legal insurance plan can check out attorney profiles and reviews on the provider's website or app. They can also call customer service to get help selecting an attorney/firm to meet their needs. Then they can contact the attorney of their choice.
The employee typically pays for services received through the legal insurance company instead of paying the law firm directly.
Benefits of Legal EAPs / Insurance
When legal troubles arise, attorney's fees can quickly add up, which can make obtaining legal aid cost-prohibitive to many people. Helping employees access legal help makes these important services more accessible to the public. We highly recommend investigating these services if your employer offers them at your workplace.
They can also help make people more likely to address legal issues they might normally procrastinate due to cost. Creating an Estate Plan is an example of a legal task that is easily put off despite being enormously beneficial to you and your family.
If you belong to an EAP or have group legal insurance already, you can contact your provider directly for help finding a law firm that belongs to their network. Or feel free to reach out to our office if you belong to one of the plans we mentioned.
If you work for a company or employer that offers legal EAP services or group legal insurance, be sure to ask your employer for more information so you can decide what will best meet your needs.
Daniel Hunt
Daniel Hunt is lead attorney and owner at Law Offices of Daniel Hunt. He is also a California State Bar Certified Legal Specialist in Estate Planning, Trusts & Probate Law.