Post-Death Veteran Benefits: A Guide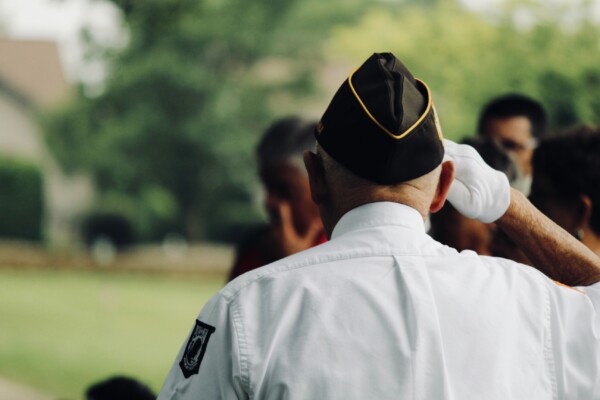 If you are the surviving spouse or child of a deceased veteran of the U.S. military, you may be wondering which veteran benefits you and your family members qualify to receive. Navigating veterans' benefits can be confusing and overwhelming, but worth the time and effort if you qualify. Here is a guide to veterans' post-death benefits.
How to Access Veteran Survivor Benefits
If your parent or spouse has died and you know or believe that they served time in the US military, you may be entitled to receive a number of benefits. While navigating veteran benefits post-death may take time, the first step is to find proof of your loved one's military service. 
As successor trustee, your first task will be locating their military discharge papers, such as DD214 or other separation documents. You will also need to obtain a copy of their death certificate from the County Recorder's office.
Next, you should determine which benefits may be available to the survivors of the veteran who died. Here are a few of the most common benefits available through the US Department of Veterans Affairs.
Dependency and Indemnity Compensation (DIC)
Dependence and Indemnity Compensation (DIC) is a monthly, tax-free payment distributed to surviving spouses and dependent children. This program is intended to compensate survivors when service members die during their service, or as a result of a service-connected disability. 
The DIC benefit also compensates survivors of a veteran who were totally disabled from a service-connected disability before their death, even if the cause of death was unrelated to their service. The VA website offers resources to help you find out if you qualify and how much you are entitled to receive. 
Survivor's Pension
Survivors of veterans who served during wartime can apply to receive a tax-free VA Survivors Pension. The pension is a monthly payment to surviving spouses with modest incomes who have not remarried. The benefit is also available to unmarried, dependent children of wartime veterans. The maximum pension rate is determined annually by Congress.
Life Insurance
Some veterans receive a life insurance policy through their service. After they pass away, you must fill out a VA form called SGLV 8283, Claim for Death Benefits, along with any required documentation. Visit the VA life insurance claim website page for more details on the process for filing a life insurance claim.
Veteran Funeral Benefits
Veterans who were discharged honorably from military service can receive a military funeral honors ceremony. This includes folding and presenting the U.S. burial flag and the playing of "Taps." 
Almost all veterans can receive military funeral honors and memorial items at no cost, such as:
Headstones, markers, and medallions
Presidential Memorial Certificate
Some veterans are entitled to a burial allowance to cover the cost of a funeral, burial, and transportation costs. Veterans entitled to a burial allowance include those who received a VA pension or disability compensation while they were alive.
Veteran Burial Benefits
Your loved one may be eligible for burial in a national VA cemetery if they were:
Veterans of the armed forces
Service members who died while on active duty
If you wish to bury your loved one in a national VA cemetery, you will first need to:

Fill out the required paperwork

to confirm their eligibility.

Select a VA cemetery where you wish to bury your loved one. The closest location near the Sacramento region is the

Sacramento Valley National Cemetery

located in Dixon, California.

Schedule the burial

at the VA cemetery of your choice. 
Are you in need of more guidance regarding post-death veteran benefits? An experienced trust and estate administration lawyer can help point you in the right direction as you search for information. Feel free to contact our law firm for a no-cost consultation to help you get started administering your loved one's estate.
Law Offices of Daniel A. Hunt
The Law Offices of Daniel A. Hunt is a California law firm specializing in Estate Planning; Trust Administration & Litigation; Probate; and Conservatorships. We've helped over 10,000 clients find peace of mind. We serve clients throughout the greater Sacramento region and the state of California.