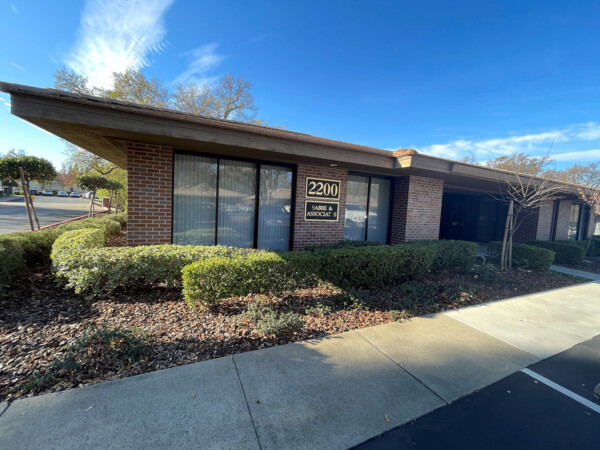 The Law Offices of Daniel A. Hunt is pleased to announce that our new Folsom law office is now open and accepting appointments for all our practice areas!
New Location Details
The new office is located at 2200 East Bidwell Street in Folsom. With appointments available for all Practice Areas, the Folsom office serves as a home base for our Trust & Estate Litigation Department. 
Conveniently situated near the intersection of Blue Ravine Road and East Bidwell, we're close to Mercy Hospital of Folsom and many restaurants, shops, and businesses. Be sure to check out our new Folsom Location page for directions, hours, and more!
Promotional Discount
To celebrate our grand opening, the Folsom office is offering a 15% discount on new estate planning packages and amendments for appointments scheduled before October 31, 2021. If you know someone who lives in or near Folsom, spread the word!
Free Estate Plan Giveaway
We'll also be giving away a free estate plan soon on our Facebook page to celebrate our grand opening. Be sure to "like" our page for giveaway info and updates!
Open House
We are hosting an Open House at our Folsom location on Thursday, September 30, 2021, from 5:30-7:00 PM. The Open House will include a ribbon-cutting ceremony with the Folsom Chamber of Commerce, refreshments (including a gourmet grazing table!), and reception with our staff. 
Update: This event has now passed. You're welcome to visit our new Folsom office M-F from 8 AM – 5 PM.
Law Offices of Daniel A. Hunt
The Law Offices of Daniel A. Hunt is a California law firm specializing in Estate Planning; Trust Administration & Litigation; Probate; and Conservatorships. We've helped over 10,000 clients find peace of mind. We serve clients throughout the greater Sacramento region and the state of California.