Holiday Giving Back 2023

At the Law Offices of Daniel A. Hunt, we believe that everyone should experience the joy of giving back.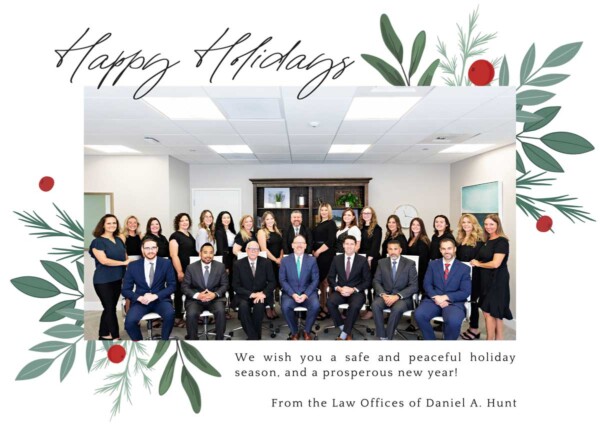 Happy Holidays from the Law Offices of Daniel A. Hunt! In this season of giving, we invite you to partner with us in giving back to our community.
Please vote for one of the following three local nonprofits:
Sacramento Food Bank & Family Services | Provides food and resources to families in Sacramento County
Meals on Wheels by ACC | Serves free meals to elders in Sacramento County
Legal Services of Nor Cal | Provides free legal services to those in need in Northern California
Our firm will donate $1,000 to the nonprofit that receives the most votes, followed by a $500 donation for second place and a $250 donation for third place.
You can only vote once. Votes will be accepted through Wednesday, December 20, 2023.
Thank you for helping us give back! We wish you a happy holiday season.