Five Tips for Medi-Cal Planning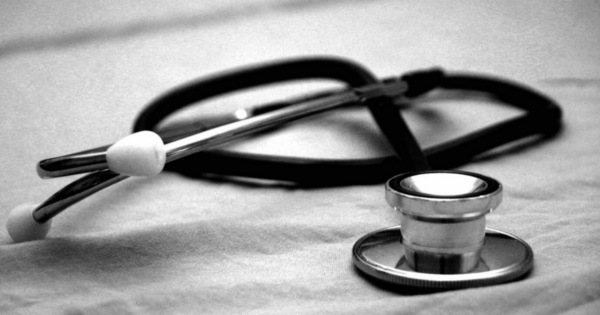 An important part of estate planning involves Medi-Cal planning. Medi-Cal is California's Medicaid government healthcare program. Medi-cal pays for multiple different medical services for adults and children with limited income and limited resources. The federal government and California taxes support Medi-Cal. Any California resident can apply for Medi-Cal benefits, but only some meet the requirements for Medi-Cal.
At the Law Office of Daniel Hunt, we can help you engage in estate planning regarding Medi-Cal planning. Our goal is to help you or your loved one qualify for needed health insurance benefits while retaining your wealth. We can help you develop legal strategies to protect your assets. If you wait until the last minute, you could face challenges qualifying for Medi-cal. In the meantime, here are five tips for engaging in Medi-Cal planning.
Plan for Medi-Cal Eligibility as Early as Possible
The earlier you begin planning for Medi-Cal, the better. As concerns about contracting coronavirus are on the rise, elderly individuals in California are concerned about their health insurance coverage. When people need long stays in intensive care units, they often incur significant medical debt. It is wise to have a contingency plan for how to qualify for Medi-Cal benefits.
Medi-Cal administrators will look back over the 30-month period before you apply for Medicaid to see if you are eligible. Only those applicants whose assets are under the limit will qualify. Certain assets are exempt, meaning they will not count against you in terms of your income. Other assets are non-exempt, such as the cash you have in the bank. You will need to prove that your income and assets are under a certain low amount before you will qualify for Medi-Cal.
If you made any transfers of your non-exempt property or assets to someone else within 30 months of applying, the amount of the transfers will count against you. If you have not planned properly, you might need to go through a period of ineligibility before you can qualify for long-term Medi-Cal.
Check and Re-Check Your Medi-Cal Application
Applying for Medi-Cal can be incredibly important for you or your loved one, especially if you need healthcare urgently. It is easy to make mistakes on your Medi-Cal application that can force you to spend more time waiting before receiving long-term care benefits. The application process can be incredibly confusing, especially because most people are not familiar with the process. It is easy to make mistakes within the complicated application process. For example, to complete your application, you often need to submit over 30 different documents in support of your application.
Do a Smart Spend Down
The "spend down" process happens when people trying to qualify for Medi-Cal spend down their money and assets in order to qualify for long-term Medi-Cal coverage. Spend downs must happen in the right way or you might become permanently ineligible for the program.
Our lawyers can help you recharacterize or dispose of your non-exempt assets with the goal of making you eligible for Medi-Cal without leaving your family with nothing. Failing to submit all of the necessary documents can mean you will experience significant delays. Hiring an experienced lawyer to help you complete your application and review your application can help significantly.
Do Not Forget About Including Your Spouse in Your Planning
If you are married, you might experience a situation in which only one spouse needs long-term healthcare. For example, one spouse could receive an Alzheimer's diagnosis and need to live in a nursing home. The other spouse might wish to remain living at the family home and visit his or her spouse frequently. How will the spouse who needs Medi-Cal long-term healthcare qualify for Medi-Cal, especially when the other spouse needs to keep the home and enough assets to pay for costs of living?
Medi-Cal has different asset limits for people who are married. The asset limit for Medi-Cal is higher for those who are married. The spouse who wishes to remain in the community can keep a certain amount of the spouse living in the long-term care facility's income every month. However, some of the benefits accessed by the spouse living in the community are not available by default.
At the Law Office of Daniel Hunt, we will work with you to help you and your spouse maintain enough assets to survive. There are many different strategies in place for couples who need one spouse to receive Medi-Cal benefits. The more time you have to plan, the more time you will have to create a strategy for your family that will benefit everyone involved.
Consider Estate Recovery
What happens after someone who used Medi-Cal long-term insurance benefits passes away? In this case, Medi-Cal can seek reimbursement from the person who died for the benefits it provided you. California Medi-Cal recovery laws recently changed, making it easier for families to protect their assets, like their home with proper estate planning.
Qualifying for Medi-Cal is not the end of the process. We can help you protect your assets before and after your death to keep as much as possible out of the hands of the state of California.
Contact Our Experienced Medi-Cal Planning Attorneys
More people than ever are concerned about estate planning in the coronavirus pandemic. Now is the best time possible to engage in Medi-Cal planning. At the Law Office of Daniel Hunt, we will help you manage your planning from the beginning to the end.
Our clients have peace of mind knowing that skilled attorneys are putting together a comprehensive estate plan. If you need to create an estate plan or modify your estate plan, our law firm is here to help. Contact our Sacramento Medi-Cal planning law firm today to schedule your initial consultation.
Law Offices of Daniel A. Hunt
The Law Offices of Daniel A. Hunt is a California law firm specializing in Estate Planning; Trust Administration & Litigation; Probate; and Conservatorships. We've helped over 10,000 clients find peace of mind. We serve clients throughout the greater Sacramento region and the state of California.