Coming Soon: New Folsom Location!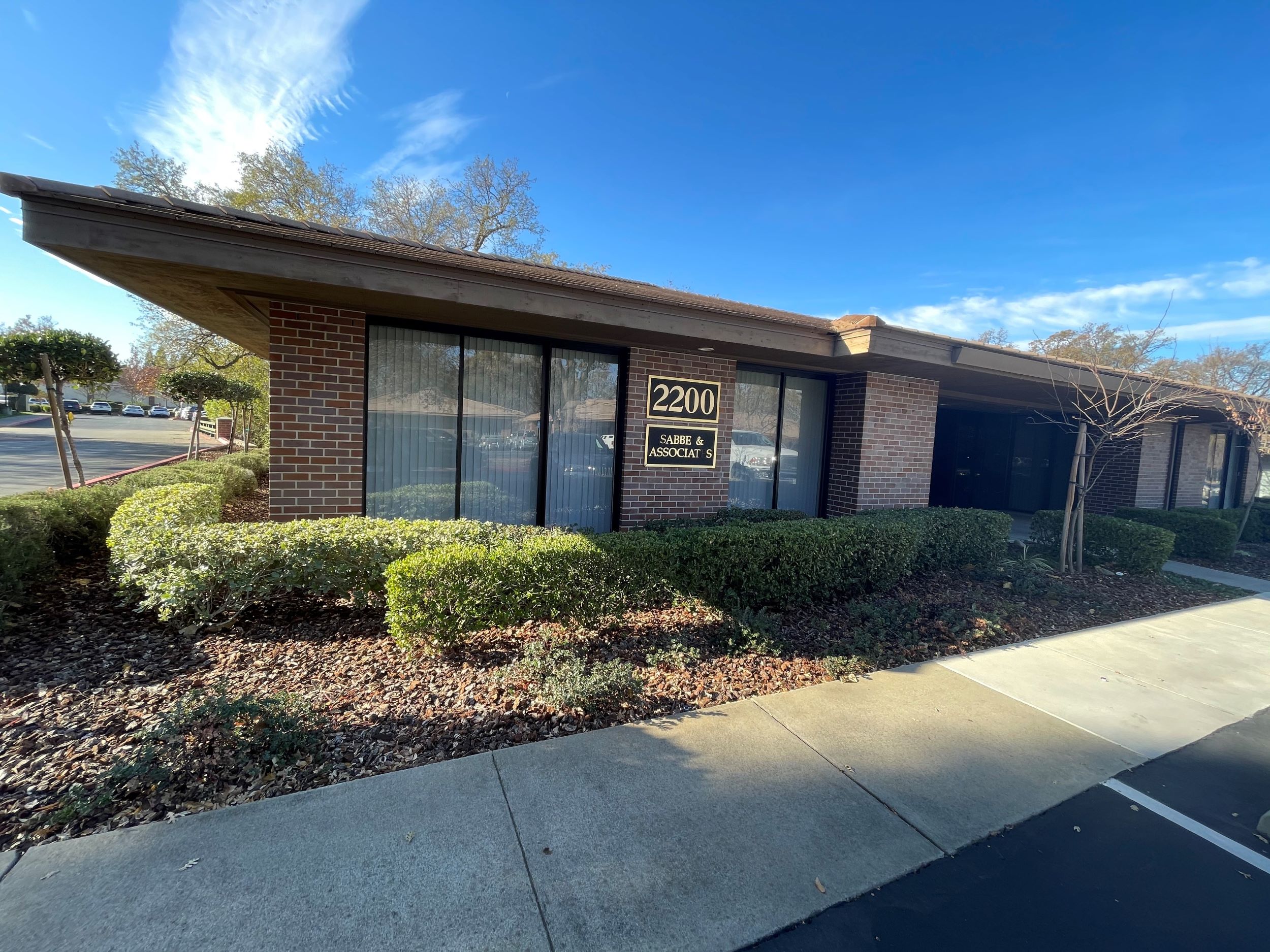 We have some exciting news to share. In 2021, the Law Offices of Daniel Hunt will be opening a second office in Folsom! Escrow closed on our new building this week. We anticipate that our new location will be opening around Summer 2021.
New Location Details
The address of our second location is 2200 East Bidwell Street in Folsom (pictured above). Conveniently situated near the intersection of Blue Ravine Road and East Bidwell, we'll be close to Mercy Hospital of Folsom and many restaurants, shops, and businesses.
Our Folsom location will offer appointments for all Practice Areas. It will also serve as a home base for our Estate Litigation Department. We're currently in the process of working with architects to remodel the space to suit our needs. Hopefully, the new office will be ready for a grand opening by April 2021.
Grand Opening
We're planning plenty of exciting ways to celebrate our new living trust Folsom location, including a free Estate Plan giveaway on our Facebook page and a Grand Opening discount on new Estate Planning packages. Be sure to follow us on social media for the latest updates!
Top 3 Reasons I'm Excited
As the firm owner, here are the top 3 reasons I'm excited to open a new location in Folsom.
#1: Extra convenience for our Folsom-area clients. 
I'm excited to offer our clients in Folsom, El Dorado Hills, Cameron Park, Granite Bay, Placerville, and other nearby areas a much shorter drive to our office. We understand that older clients, in particular, enjoy living close to their Trust Attorney. With more people working from home, we're all staying a little closer to home these days, so we're happy to better accommodate folks living in the Folsom region.
#2: Our specialization sets us apart even more in Folsom.
I'm honored to be one of just three Certified Legal Specialists in Estate Planning, Trust & Probate Law who currently work in the City of Folsom. We understand that you want a firm that is specialized and experienced in this area of the law specifically, so you can find the best possible solutions to your legal challenges. After offering a superior client experience in Sacramento for nearly a decade, we are thrilled to now offer our services to the Folsom region and beyond.
#3: Convenience for me as a Folsom resident.
I have called Folsom home for a number of years, and I'm excited to work closer to home for part of the week. I plan to divide my time between our Folsom and Sacramento offices once our new location opens. Folsom is a great community and I can't wait to live AND work there.
For more updates on our Folsom building progress, don't forget to follow us on Facebook and/or Twitter. Be sure to tell your friends and family who live in the Folsom area that we're coming soon!
Law Offices of Daniel A. Hunt
The Law Offices of Daniel A. Hunt is a California law firm specializing in Estate Planning; Trust Administration & Litigation; Probate; and Conservatorships. We've helped over 10,000 clients find peace of mind. We serve clients throughout the greater Sacramento region and the state of California.