Acquiring the Law Office of Michael J. Anderson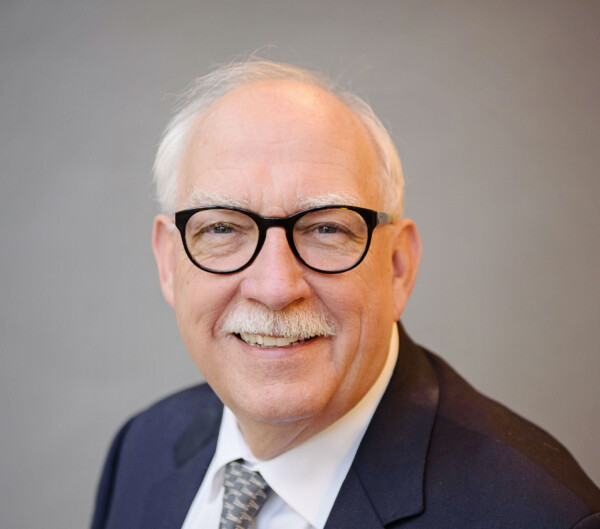 We have exciting news! As of September 1, 2019, our firm will be acquiring the Law Office of Michael J. Anderson. Our firm, the Law Offices of Daniel A. Hunt, will still be in the same location with the same staff.  But starting in September, we'll be adding Michael J. Anderson (pictured above) to our team as an "Of Counsel" attorney.
Who is Michael J. Anderson?
Michael J. Anderson is a well-established Estate Planning attorney whose current office sits just down the street from ours on University Avenue. Having established the Law Office of Michael J. Anderson in 1982, Michael brings with him 37 years of experience practicing Estate Planning Law. Starting in September of 2019, he is transitioning to a semi-retired "Of Counsel" status. Here is Michael's biography to help you get better acquainted with him:
"Born in Michigan, Michael J. Anderson graduated from Michigan State University with his Bachelor of Science degree. He then graduated from Thomas M. Cooley Law School, earning his Juris Doctor (J.D.) degree, followed by an LL.M. in Estate Planning from the University of Miami.
In 1982, Mr. Anderson was admitted to the California State Bar and established his Sacramento estate planning practice shortly thereafter. In addition to his law practice, Mr. Anderson served as an Adjunct Professor with Golden Gate University in the MBA Taxation Program, for courses such as Estate & Gift Taxation and Estate Planning.  Mr. Anderson is also a published author, having written for the Michigan Bar Journal and published other articles.
In 2019, Mr. Anderson joined the Law Offices of Daniel A. Hunt as an Of Counsel attorney. He continues to meet with clients and offer counsel based on nearly 40 years of experience in the estate planning field.
Mr. Anderson is a member of the American Bar Association, State Bar of California, and State Bar of Michigan. He's proud to have received an AV® Preeminent™ Peer Review Rating by Martindale-Hubbell® for his professionalism and ethics.
Mr. Anderson serves as the Board Chair & President of Future Foundation of Sacramento, a nonprofit whose mission is to encourage and fund local youth in reaching their goals in higher education.
Outside of work, Michael enjoys spending time with his wife (Estela Pino, Attorney at Law and Owner at Pino & Associates) and their two Bichon Frise dogs. He's an ardent reader, avid golfer, history buff, and art enthusiast."
Information for Michael J. Anderson Clients
All current clients of the Law Office of Michael J. Anderson will be transferred to our firm on September 1, 2019. Michael will still be available to assist in legal matters as needed. Our firm will offer Mr. Anderson's clients the same services we offer our clients, such as a reduced client rate on trust review appointments and a no-cost consultation with the successor trustee(s) when a settlor passes away. Check our Resources page for access to our many free educational resources, like FAQs, videos, our Referral Hub, and more.
We are thrilled with the upcoming expansion! We look forward greatly to meeting each and every one of our new clients and offering them a warm welcome to our firm family.
Law Offices of Daniel A. Hunt
The Law Offices of Daniel A. Hunt is a California law firm specializing in Estate Planning; Trust Administration & Litigation; Probate; and Conservatorships. We've helped over 10,000 clients find peace of mind. We serve clients throughout the greater Sacramento region and the state of California.